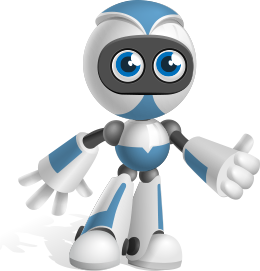 Fixer is an in-home mobile fixing service in Kuwait assisting customers to solve broad range of mobile devices issues including tablets. We have a highly-specialized team of technician with experience in fixing broad range of mobile devices from all the brands including software issues.
Our focus is on serving customer the best, hence we provide in-home fixing making it easy for customers. Now you do not have to take pain of going out to service centres or repair shop, you can simply have it done in the comforts of your homes. As we believe in quality solution, we only use high quality parts to fix the devices ensure smooth functioning and new life to damaged devices.
Problems we fix
Having proved our ability to fix devices with any kind of issues with any intensity, we assure you to serve with the best solution to the issue facing your device. We can fix broad categories of issues from below list so that you can relax yourself concerning about the damage.
Water Damage : If you dropped your phone in water or water poured on your phone, no need to worry. Our experts can fix your any kind of water damaged phone or tablet anywhere in Kuwait and give you a peace of mind. Just get in touch with us and we will be at your service.
Screen Damage : Did you damage screen of your phone? It happens but you need not panic as Fixer can make your phone ready to use with your phone's screen fixed with highest quality parts. Your device will be up and running similar to a device that is new.
Touch Damage : Are you sick of touch pad issues with your phone or your tablet and want touch repaired in Kuwait? We will fix your phone's touchpad to make you free from touch issues of your phone or tablet and give you brand new touch experience. Rely on us for your touch solutions.
Battery Problems : Is your phone's battery not working well or shows battery low signal frequently? We can understand your pain and hence we give you all-round solution to your phone's battery issues so that you are relaxed and use your phone for longer hours without any inconvenience.
Front/Rare Camera Damage : If you are hanging out and feel like taking some selfies or clicking some snaps but what will you do if your phone camera is damaged. Avoid such situations and start clicking snaps anytime you want or conduct video calls as our experts fix all camera related issues that your phone or tablet may be facing.
LCD Damage : Dropped your phone and nothing is visible on your device? Then you damaged your LCD. But at Fixer, we specialise in all the LCD related problems and can fix your LCD to give a new life to your phone or tablet. Do not panic; repair LCD in Kuwait anywhere and everywhere with Fixer's in-home services.
All kinds of software issues : If your phone looks good outside but does not function well, maybe there are some sorts of software issues with your phone. Our expert technicians have broad experience in solving all the kinds of software related issues of phone and tablet.
We can also assist if you want to upgrade your phone to the latest operating system or install any new software to your phone or tablet. Our software team is all set to meet your needs.
Hanging Issues : Phone hanging can be the most irritating thing for you. But no issues, we are expert at it and bring solution to your phone's hanging issues to give you a fresh feel and experience with your device. So when your phone hangs, hang on and give us a call, we will be at your service at your doorstep anywhere in Kuwait.
Charging Issues : Do you have to keep your phone plugged in charger for longer than usual? It means it is facing charging issues. Why worry as Fixer will provide you with reliable fixing of charging issues with your phone so that you can be calm and start using your phone to its best. We can fix charging problems in Kuwait at any location at your convenience.
Speaker Damage : Our highly-specialised team of technicians can fix any kind of damage and speaker damage is not missed on the list. We solve speaker issues and give your peace of mind. To fix speakers, you do not have to take your phone to the service centre or a repair shop, Fixer serves customers with its professional services at their home. So get in touch and we get back to you in no time.
Sensor Damage : Sensor damage is one of the most common problems your phone or tablet can be facing. But we have simplified it. Wherever you are in Kuwait, register your device with us or call us as we make sensors of your phone or tablet work just as good as a new device.